Challenging times for South West's hospitality sector
It would be fair to say that the last few years have been incredibly tough for the hospitality sector in the South West.
While the Covid pandemic was hard enough, the region's leisure and tourism industry has continued to face a whole continuum of challenges in the aftermath – soaring energy prices, inflation at its highest level for decades, increased costs from suppliers, customer numbers down and the struggle to recruit and retain staff are just a handful of factors making it increasingly difficult to operate.
While previously there has been specific support for the sector from reduced VAT rates to the extension of business rates relief, in addition to financial support in various government and local council grants along the way, the industry is not out of the woods just yet and could be facing a bleak winter.
For many operators, it's no longer just Covid hampering recovery, it's other headwinds causing headaches. The rising costs of overheads for business owners, as well as customers cutting back on spending when it comes to eating out is starting to 'bite.' Understandably it's hard to pass those rising costs onto customers who are already feeling the pinch.
Unfortunately, and very sadly, for some businesses, it's make or break time. With pressures bearing down, there is no doubt that some owners will be left with no option but to shut up shop for good.
Recruitment especially tough
Despite unemployment rates reportedly at their lowest level since the 1970s, the picture appears to be in somewhat stark contract for many hospitality businesses. Some of my own clients tell me they are still struggling to fill vacancies for chefs, front-of-house staff and management roles. There is a clear shortage of workers and it's a real problem across the entire industry it seems.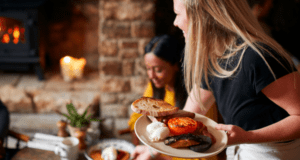 It's a very competitive and crowded marketplace – everyone is looking to take on staff and increasing rates of pay does not always solve the problem. This is just driving up the cost of employment for business owners.
It goes without saying that hospitality is hard work – with long and often unsociable hours involving weekends and evenings, Covid gave many people the chance to rethink their careers and reassess their work/life balance – after being furloughed, many were reluctant to return and left the industry altogether and that's perhaps why there is such a black hole in this sector's employment market right now.
The support that small operators received throughout Covid undoubtedly helped them to survive, and in some cases, thrive. The timely grants did what they were designed to do – without them there would have been more closures.
But what can be done to help hotels, pubs, restaurants and cafes to weather the current storm and steer them through to the next peak season?
Operating differently
No one likes operating at reduced capacity, but for some this could be the saving grace they need. Tweaking menus, sourcing ingredients from cheaper suppliers, reducing opening times when it is not economically viable to trade and forensically examining operating costs to make efficiencies are all measures that some owners are having to take.
For those still in business, battening down the hatches is the only way to survive. There is some light at the end of the tunnel with the extension of the Government's energy bill relief scheme, giving fixed rate contracts, which has been welcomed by industry body UK Hospitality. But even with this help, they say many businesses will still struggle to make it through to next spring.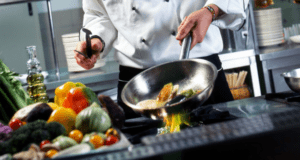 There are calls to go further with longer-term support for the sector, including a lower rate of VAT and more business rates relief. UK Hospitality calls the current system an 'unfair burden' on hospitality businesses. They also say that additional costs will be incurred as the freeze on alcohol duty is scrapped.
Having battled their way through the pandemic and several lockdowns, thankfully many operators are still very much in business. For some, the financial results of 2021 and this year's peak trading period have been encouraging – many have held their own. Without the support received to date, there is little doubt that results would have been poor, and many businesses would have failed. Profits have remained steady and, in a few cases, have exceeded all expectations.
Adaptability is now the key to survival – to remain profitable, businesses must adapt and those that do should continue to do well in a difficult market. Those that do not might continue to struggle, but at the very least their profits will be affected.