Cloud and Digital Services
Businesses of all shapes and sizes have been making the move over recent years to take advantage of cloud technology and leverage digital services that are available. We can help you move all aspects of your financial and accounting activity online, as well as some of your other operational or support functions.
Businesses of all shapes and sizes have been making the move over recent years to take advantage of cloud technology and leverage digital services that are available. We can help you move all aspects of your financial and accounting activity online, as well as some of your other operational or support functions.
The key benefits for you in taking advantage of cloud and digital technologies are as follows:
Accessibility – available anywhere and at any time – supporting new hybrid ways of working
Real-time information – providing greater insight for you and helping you make better business decisions
Shareable – allowing you to collaborate as a team, as well as with us as your advisers
Automatic updates – ensuring you're always on the most up to date software
Security of data – protecting you and your data, at a time when this is a concern for all businesses.
Sector focus – leverage sector-specific add-ons and apps tailored to your business needs
We can support and advise you irrespective of what stage you're at on your cloud and digital journey. We will be able to swiftly bring tangible benefits through our team of cloud and digital specialists. A core team who all have training and certification in key systems and hence are able to offer training based upon deep knowledge.
We see our services as categorised within three areas: Adoption and migration; Optimisation and efficiency; Forward-looking advice and insight.
Adoption and migration
Our adoption and migration services will help you take those first steps towards adopting new cloud software, migrating your current systems and taking advantage of the benefits that digital technologies have to offer. We will work with you to understand your needs and objectives, and develop a detailed scope for what you're looking to gain, without losing the aspects of your current ways of working that you value.
Key elements of our services include:
Finance function review – a detailed review of your current processes and ways of working, as well as your desired ways of working so to develop a plan for how using cloud and digital technologies will allow you to achieve your objectives
Cloud accounting software – advice on the most appropriate accounting software package for your business, based upon your unique needs. Although there are some software solutions commonly used, we will understand your needs so we can communicate what would work best for you and why.
Migration – we will migrate your financial records and transactions from your existing software across to your new cloud software. This will ensure that you have all the history you need, whilst looking ahead to the benefits that cloud and digital will bring.
Setup – we will support you with tailoring the software to your needs to ensure that you get the best experience. This includes tailoring the chart of accounts, users, access rights and report templates.
Training and support – we can deliver training to you and your team to ensure that you are comfortable with the new software. We will collaboratively agree on the structure and content of the training, but can also share what has worked well elsewhere. In addition, we can offer follow-up training and telephone support as needed.
Optimisation and efficiency
Our optimisation and efficiency services reflect where we see the greatest recent development in the area of cloud and digital, as well as the greatest opportunities for businesses to optimise their ways of working and improve efficiencies. There are various solutions that we can offer in this area – our most common services are set out below. However, if you have areas of your finance and operating processes which feel overly time consuming or inefficient, we will likely be able to help.
Digital health check – this is a broad assessment of your current finance processes to identify areas for improvement. We think of this as a starting point to produce an insightful report for you which identifies areas of your finance function where improvements can be made and summarises these into a RAG-rated series of recommendations. These areas could include, for example, payment processing, employee expenses, reporting, credit control etc.
Finance function review – this is likely a continuation or an extension of a digital health check. A more detailed review of your finance processes to provide greater clarity over the next steps. If you're seeking transformation of your finance and back-office systems – wanting to drive efficiencies and reduce costs, then this is the review which will provide a roadmap to achieve those objectives.
Payment services – particularly important for businesses that raise a high volume of sales invoices or may have difficulties with the speed of payment of debtors. We will review your payment processing and consider how with the various solutions or payment interfaces available, identify how we can reduce friction in customers paying. Our work in this area typically results in a significant reduction in the time taken for invoices to be paid – helping you get cash in the bank much sooner.
Credit control – if it's taking you too much time to complete your internal credit control processes or you're struggling to get cash into the business, we can offer outsourced credit control services. We can implement proven processes to help you collect your debtors, whilst reducing the time it takes your internal team.
Expense management and implementation – where you have a high volume of staff expenses being claimed, this can be an area of inefficiency with lots of manual processing and prone to error. We can help implement digital solutions to provide you with real-time information, security around limits for expenses, as well as automating the process for recording entries within your finance system.
Sector-specific services – one of our greatest strengths within our digital team is our team of sector specialists. We can help you with the various sector-specific solutions which will maximise the digital benefits available for you – whether you're a charity managing restricted funds, a farmer monitoring production quantities or yields, a hotelier or restauranter monitoring bookings and staff rotas or a manufacturing business keeping track of their inventory and ordering. There are sector-specific solutions available for all businesses to address those challenges which you uniquely face and with our expertise in supporting clients like you, we can help you make the most of the opportunities available.
Reporting and forward-looking insight
One of the key benefits to businesses from cloud and digital technology is the ability to have real-time information and provide you with the right data to make better business decisions. We can support you to obtain the right data, in the right format, and answer the right questions. This can include the development of management accounts and management information dashboards, the creation of KPI dashboards, as well as support with forecasting and scenario planning, as well as future cash flows.
Cashflow forecasting and reporting – these services can scale from providing a simple 90-day cash flow forecast based upon historical performance, to a detailed multi-year dynamic model which provides an integrated profit and loss, balance sheet and cash flow statement. We can prepare these forecasts as one-off pieces to support your scenario planning or options appraisal, or alternatively, we can implement processes whereby cash flow forecasts are revised with you as part of a recurring monthly or quarterly meeting.
Management reporting – this can vary from the preparation of monthly or quarterly management accounts to the development and implementation of data and KPI dashboards. We can work with you to develop dashboards which provide you with exactly what you need and help you make swift decisions.
Outsourced finance services – we know that as a business owner what matters most is being able to work on your business and not be stuck working in your business. We are able to produce a tailored package of services to allow you to outsource your finance function – including day to day processing. On top of this, we are then able to work with you to deliver strategic and impactful input to help you drive your business forward. One of our Partners will work with you to provide your business with the benefit of outsourced Finance Director or Chief Finance Officer input so that your business can grow and scale.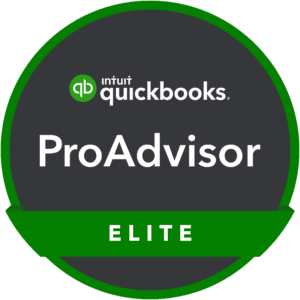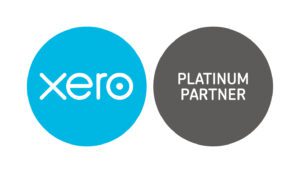 Specialist Advisers
Get in touch with one of our specialist advisers to see how we can help your business.
The specialist sectors we can advise you on include,
but are not limited to the following:
Agriculture
Charities and Not for Profit
Company accounts
IT Contractors
Manufacturing and Technology
Owner Managed Businesses
Professional Practices
Property and Construction
SME Market
Timeshare Industry
Tourism and Leisure
We're here
Whoever you are, wherever you are, whatever you want to achieve. With more offices in the South West than any other firm, we're always on hand to offer face-to-face advice, opening doorways to a whole world of specialisms and services which are available to all of our clients whenever they need them.
To find your nearest office or get in touch with one of our specialist advisers, please go to our contact us page.
Related Insights
The Government has recently announced their new initiative 'Help to Grow Digital'. The initiative is in direct response to assisting small and medium sized businesses to grow using digital platforms to assist in the management of businesses. The assistance certainly comes as a positive step in the Government viewing the use of Digital technology as
Choosing the right accountant is not as simple as plumping for the nearest, most expensive, or most highly reviewed firm. An accountant should help you to make smarter decisions, grow your business and most importantly relieve some of the pressures off you. We've gathered 10 top tips to help you in your research and guide
A knock on the door opened up an opportunity for two well-established local property firms to build a future together. Angus Watson, Director at letting agents Aspen Property Management Ltd in Cullompton, Devon, was working in his office when John Parkin, a director at nearby estate agency Thorne and Carter called in to ask about