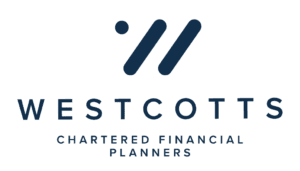 Financial Planning
Invest in your future and be prepared for every scenario. We offer independent, straightforward, financial planning advice. Our team of experts can advise on pensions, retirement, insurance, wealth management, estate planning and more.
We provide completely independent financial advice. We have no ties to any providers of financial products or investment services. Our fees are straightforward and transparent. All our financial planners are employed by us and our fees are structured to avoid any conflict of interest in the advice we give.
As your priorities in life change your financial plans should adapt around you. Your financial health and security can depend on choosing the right financial planner for your needs.
Our Chartered title is the gold standard of excellence among financial planning firms. With increasing complexity in the financial world and constant scrutiny by the media, genuine professionalism has never been in such high demand. As Chartered Financial Planners you can be assured that the advice, service and ongoing support that we provide is of the highest quality.
In conjunction with Westcotts Chartered Accountants, we provide an integrated service to mutual clients, delivering combined advice under one roof which is efficient and cost effective.
Work Place Pensions
Care Fees Advice
Equity Release
Estate Planning and Inheritance Tax Mitigation
Pensions Schemes
Wealth Management
Retirement Planning
Services for Business Owners
Services for Charities
Services for Trustees
Specialist Advisers
Get in touch with one of our specialist advisers to see how we can help your business.
The Financial Planning Process
Our process is designed to enable our clients to identify their financial and lifestyle objectives, and to achieve these objectives as far and as efficiently as possible.
Our aim is to be adaptable around your needs and our process is flexible enough to suit the different requirements of a range of private and business clients. Typically our advice process will include the following five steps:
Initial Meeting
An initial meeting with you to discuss your requirements and to explore how we may help you. This comes with no obligation and is at our expense.
Research and Analysis
Should you choose to instruct us, we will carry out research and analysis to advise as to the suitability of your existing financial arrangements. We research financial solutions, products and services across the whole of the market.
Advice
We provide a written report confirming your personal financial objectives and detailing our specific recommendations. We offer a further meeting with you to present our recommendations, to discuss how these will help to achieve your goals and to answer your questions.
Implementation
Once we have agreed a course of action, we will implement our recommendations on your behalf; undertaking the necessary administration to establish any new financial products or services.
Ongoing Service
Our aim is to work with you, reviewing your financial arrangements periodically to ensure they continue to provide value for money and remain suitable for your needs.
Should you choose our ongoing financial planning services, we will agree a programme of reviews with you, aimed at the following:
Measurement of ongoing performance and risk management.
Keeping you up to date with changes in markets and financial product development.
Keeping you up to date with changes in personal taxation.
Reviewing your personal financial situation and objectives and adapting your plans to meet your needs.
As your priorities in life change, your financial health and security depend on adapting your financial plans around you. Choosing our ongoing service gives you the peace of mind that whatever life brings, we are on hand to help.
Westcotts Chartered Financial Planners is a trading style of Westcotts Financial Management Ltd, registered in England and Wales, Company No. 04342122. Westcotts Financial Management Ltd is authorised and regulated by the Financial Conduct Authority.
"The Financial Ombudsman Service (FOS) is an agency for arbitrating on unresolved complaints between regulated firms and their clients. Full details of the FOS can be found on its website at www.financial-ombudsman.org.uk."
This website is designed solely for the use of UK resident clients and should not be relied upon by others.