November 16, 2022
Category:

Blog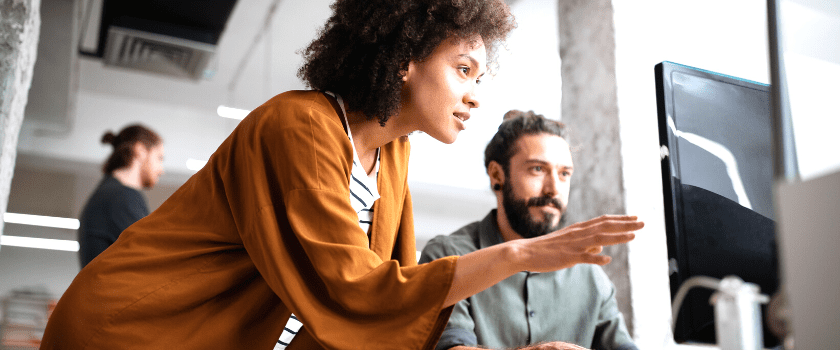 Charities and new financial software
The way charities look after their finances is changing with the arrival of new software, including cloud products and customer relationship management systems (CRMs).
In the past, charities have relied on traditional accounting methods to balance the books, such as spreadsheets or desktop programmes. These days, however, there is a wide range of new finance software out there that can help simplify accounts and increase efficiency.
This is a tough time for the charity sector, as people tighten their belts during the cost-of-living crisis and uncertain financial times. It is more important than ever for charities to look at ways to streamline their time and resources and think about going digital.
Cloud products
Cloud computing is generally what businesses all over the world use for their accounting, but it can also be used by charities. Xero is the cloud product that I am most familiar with and have been using for a while now.
Here are some of the benefits:
Accessibility – Using a cloud product means accounts are accessible anywhere you need them to be. More traditional methods might have involved a spreadsheet accessed by only one person or on one desktop in the office. Cloud software enables charity finance staff to access accounts from wherever is convenient. In this age of working from home and more hybrid working, this seems like a natural step.
Tracking – On cloud software, you can carry out what's called 'tracking'. This is crucial for charities, which often receive restricted or specific funds and grants allocated for certain projects. In the past, charities would have to keep a separate spreadsheet for each individual project to comply with strict rules on spending allocation. Using a cloud product to help with this tracking is massively time saving and more efficient because everything is stored in one place.
Easier to work together – Financial advisers who look after charities can have access to the same cloud software. Many of the charities we look after here at Westcotts are on Xero or a similar cloud software product. This means that we can easily access the data and information we need at the touch of a button. In the past, there was a stronger reliance on spreadsheets, which must be sent over individually. If a charity is working with a desktop programme, such as Sage, they might have to post a USB containing the relevant information.
Security – Many people worry about the security of using a cloud. However, products such as Xero and QuickBooks must comply with strict rules to make sure the information is safe – their reputation depends on it.
The safeguards are there and our expert team at Westcotts can explain in more detail exactly how your data is protected.
Customer relationship management systems (CRMs)
A CRM is another useful software tool. Put simply, a CRM allows a non-profit organisation to store all its data in one place, rather than keeping it in separate files, spreadsheets, and systems.
This can include everything from a charity's own data on supporters and volunteers, donations, fundraising campaigns, and events, and even grant applications, to information brought in from elsewhere such as event management systems, online giving platforms, and payment processors.
It can open up lots of opportunities for charities to keep in touch with their donors and supporters, as well as helping to make better, more informed decisions about fundraising campaigns, event management, and more.
We're here to help
Switching over to cloud software and setting up CRMs can seem like a daunting prospect. It can feel as though there's a lot of jargon to negotiate and new concepts to get to grips with.
Our digital services team here at Westcotts is here help our charity and not-for-profit clients make the most of the many technological solutions on offer. This is a genuinely exciting time in terms of what's available.
We don't want our clients in the charity sector to miss out on key opportunities that could help bring in much-needed funds.
To find out how we can help, visit our specialist Charities and Not for Profit team page here
By Tom Roberts, Corporate Manager