In Focus: East Devon
Although agriculture is at the very the heart of Westcotts business in East Devon, increasingly new sectors are emerging helping drive growth for the firm, as Partner Stuart Carrington, who is based at our Axminster office explains…
It would be fair to say that parts of East Devon are often overlooked, and we might consider the district to be a quite different proposition to our neighbouring city of Exeter. Widely known for its Jurassic coast and rolling hills, East Devon spans more than 300 square miles and towns like Axminster, Honiton and Seaton can feel far removed from what's happening in the big city but there's a great deal going on which is having a profound impact on growth and development in the local area.
What I love about living and working here is that although we have a rich farming heritage, we're also seeing increasing numbers of ambitious sole traders, smaller local businesses and large progressive companies setting up. Indeed, Axminster has a long-standing relationship with carpet making and power tools which is why the town is a strategic location for the firm.
Promoting prosperity
The District Council says its priority is increasing the levels and quality of employment, raising wages, and promoting prosperity. It recently published its 'Local Plan' making housing, economic recovery and being greener by focusing on achieving carbon neutrality by 2040 its top priorities. There are real opportunities we're able to capitalise on and be part of shaping the future growth.
Now Axminster has a population of 6,000 people, but the East Devon Local Plan has identified land to the east of the town for 650 new homes with employment, open space, community facilities and a primary school, as well as a new north/south relief road. Plans have also been unveiled in recent years to develop and regenerate the Musbury Road area of Axminster and the town centre.
Deep-seated roots
Axminster and Honiton, for example, are bustling market towns and we're proud to have been part of those local communities for decades. It's our deep-seated roots and specialist knowledge that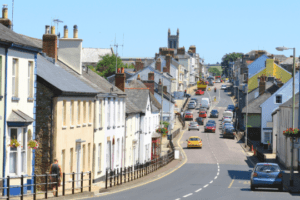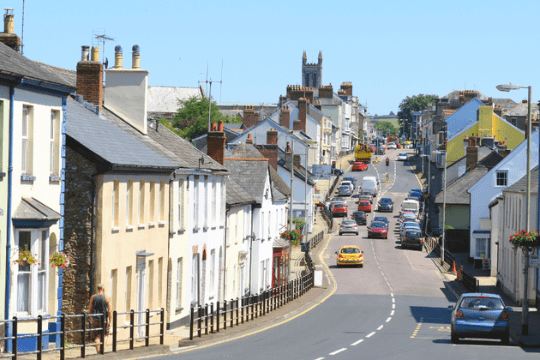 sets us apart from our competitors. We pride ourselves on having built long-term relationships – we're here when people need us, and we don't go away. If you take our Honiton, Seaton and Axminster offices combined, we are at the very heart of the firm.
What I love about East Devon is that although it isn't vastly different from ten years ago, there are some substantial changes taking place. There's a wider range of wealth creation and employment opportunities coming through with business start-ups and relocations to the area – you could say that demographics are shifting. Mainline train services direct to the capital have helped significantly.
Progressive but traditional
What we're seeing is growth, we're developing new people and picking up new work – one of the key sectors is still agriculture, but we do a huge amount of work with charities. We also look after innovative media companies and have interesting clients scattered all around the country. The reason for this is people trust us, they know we've got the experience and expertise to help them, and they value our ongoing involvement.
Having been established for more than 30 years, 'big and buzzy' is not what we do – we're more about working with generations of well-established clients and we're here when they need us. Being solid and dependable advisors is comforting to them.
Changes in farming
Farming is in the DNA of Westcotts, it's what we're known for. One of the biggest issues that our clients in the agricultural sector face is succession – as farmers retire, it's about how they pass their farms onto the next generation. This is where we provide advice and identify business and financial solutions for them. Everything depends on the family's needs but there is no 'one size fits all solution' and that's where our experts, with a record of solving complex problems, come into their own.
It's all about trust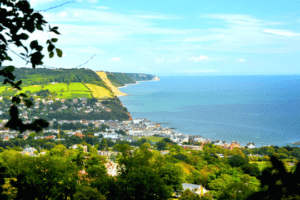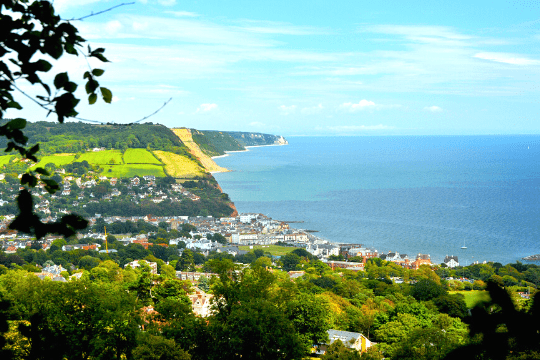 Trust is key – we're not just accountants, but we like to think of ourselves as family advisors. It's reassurance that people are looking for and sometimes it feels like we take on the role of family lawyer, local bank manager and even marriage counsellor! I think it's reassuring for clients to know they can call us and talk to us; they turn to us for help because we're here!
People trust us and that only comes from years of working together, we have staff in this building that have been here for over 40 years. It's about understanding their businesses and what they do.
They become friends as well as clients. It often takes me half an hour just to grab a sandwich because I get stopped by countless people on the way back and that's because we're part of the local community we serve. Everyone knows everyone and people look out for each other. I love it here, I'm proud of what we've achieved. I'm positive about the future of East Devon and I couldn't imagine working anywhere else.