August 26, 2022
Category:

Blog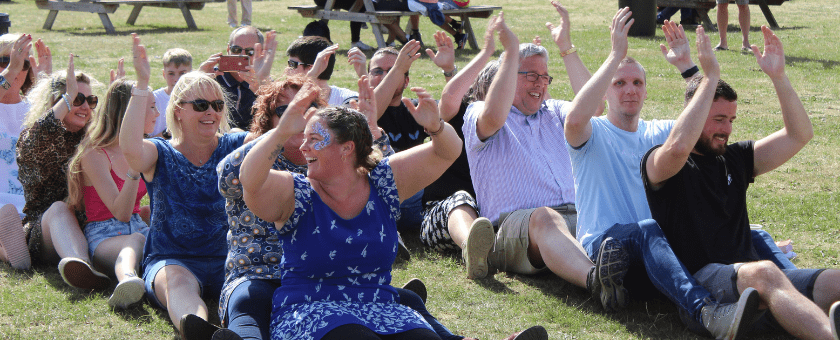 Wow. Where do I start?? What an event!
When Partner Stuart Carrington first came to the ESG (Environmental Social Governance) team asking for volunteers to help him with ideas for Westcotts first ever firm-wide Family Summer Event I jumped on board straight away. I knew it would play to my strengths and would really enjoy it.
What I didn't know is how much I would be in charge of organising and how involved I would become.
As I have only been at Westcotts for three years, I was so excited to be given this opportunity. It offered me the chance to give something back to them after the support I have received in my training. I would also potentially be meeting new people within the firm.
There were seven volunteers in total, including Stuart, and I felt that we all became part of a team with all of our contributions considered every step of the way. I believe we all felt valued throughout the planning process and our efforts did not go unnoticed.
My involvement first started growing (potentially due to my enthusiasm) when I was asked to accompany Stuart at a meeting at the venue, Westpoint Arena in Exeter. From then on it suddenly felt like more was thrown towards me – rescuing the catering, being the main point of contact for the venue, and setting up on the day … I thoroughly enjoyed every minute of it.
It was known from the get-go that the Family Fun Day was to be a free afternoon as a thanks to the entire team after trials and tribulations of the past couple of years. On the day, hundreds of staff and their families attended and from peoples' feedback (and photos), everyone had a really great time! I've yet to hear a negative review!
There were several food stalls with burgers and hotdogs, ice cream, candy floss, cakes, coffees, and a rather fancy bar (also free!).
Music was provided by Plymouth-based band 'Ashes to Ashes' and local DJ, HW Sounds from Ilminster.
There was a photo booth, face painter (yes, I got mine done), caricaturist, inflatables and games, including rounders and football. A bottle tombola and coconut shy were organised with donations from the team as prizes to raise money for our charity of the year, the Alzheimer's Society. In the end, we managed to raise more than £235.
For a laugh, Amy from the marketing team and I decided to dress up as dinosaurs and have a go on the inflatables.
Seeing the staff and their family members enjoying the day really made all the effort worthwhile. Some of the Partners had a go on the inflatables and attempted karaoke which is something I thought I'd never see!
I have thoroughly enjoyed having such a key role and being a fundamental part of organising the event. One team member said it was the 'best firm-wide event they've ever attended in the 20 years he's worked in practice'.
It was a fantastic day for children of all ages – I'm sure we will be talking about it for years to come.
"Thank you, Westcotts".
By Lauren Phelps, Trainee Chartered Certified Accountant