October 4, 2022
Category:

News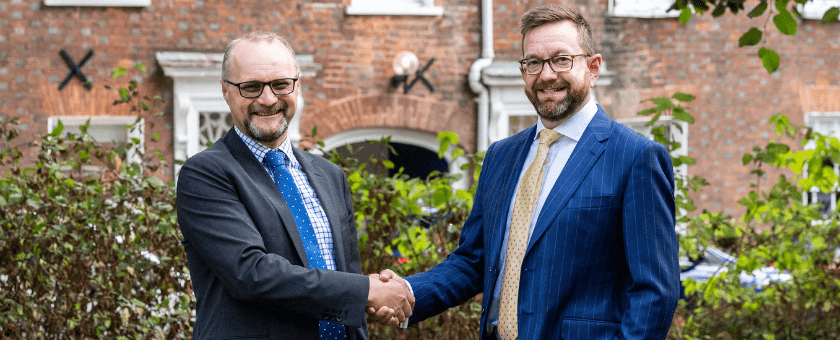 New appointment boosts financial planning team at Westcotts
We have bolstered our financial planning team with the appointment of a new chartered financial planner.
Steven Clemence (pictured), who is based in the Plymouth office, joins the firm with over 35 years' experience and specialises in complex pensions work, employee benefits and business protection.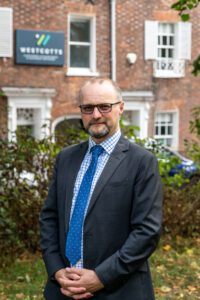 He is a Fellow of the Personal Finance Society (FPFS), part of the Chartered Insurance Institute (CII) – the highest level of qualification and a recognition of his knowledge and expertise in this field.
Steven received the Chartered Insurance Institute's Distinguished Award in recognition of his significant contribution to raising standards in the profession and his outstanding dedication to the insurance industry.
Westcotts Chartered Financial Planners is part of the Westcotts Group and acts independently offering unrestricted advice from the whole of the market, with no ties to any providers of financial products or investment services.
Its 17-strong team provides independent, straightforward financial planning advice to a wide range of clients, including business owners, individuals, charities, trustees, and attorneys. This advice includes workplace pensions, insured employee benefits (including group life and group income protection, key person protection and shareholder/partnership protection).
Steven who is also Secretary of the Insurance Institute of Plymouth and Cornwall, said: "I am grateful for this opportunity to work with such a prestigious firm, with a great reputation for putting the needs of their clients first. Westcotts has a talented, experienced, and knowledgeable team of expert financial planners, and I am pleased to be joining the firm at such an exciting time. I am fortunate to be able to help people make decisions that can change their lives, and the lives of their families, by providing advice on all aspects of protection, pensions, savings, and investments. It's important to listen and understand what is important, before making personal recommendations to give clients peace of mind."
As a husband, father of five and grandfather of three, Steven is kept busy outside of work. He believes in giving back to the local community and has been a school governor, Round Table member and volunteer for the Pensions Advisory Service. He is also a member of his local church council.
Iain Andrews, Director, and Chartered Financial Planner said: "We are delighted to welcome Steven to the team at Westcotts. There is no doubt that his expert knowledge and experience in financial planning, especially complex pensions work, employee benefits and business protection, will enhance the existing expertise at the firm. We continue to invest in our staff, and we have a great reputation for delivering exceptional service for our clients, helping to support their needs throughout their lifetime. We are committed to ensuring we offer the very best advice at all stages of the financial journey."
Westcotts Chartered Financial Planners provides advice on savings and insurance, retirement planning, wealth management, taxation and estate planning, care fees and financial matters in later life.