September 20, 2022
Category:

News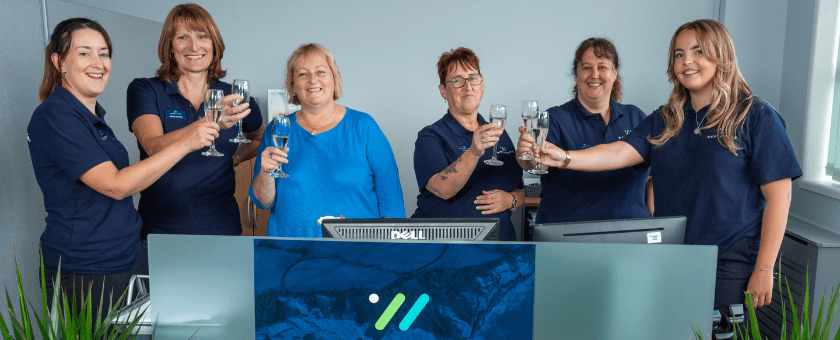 New Okehampton office move for leading firm of chartered accountants
Westcotts has relocated its office in Okehampton to a new larger premises from Monday 5 September.
The firm's seven strong team (pictured) will be based at new premises on Cranmere Road, Exeter Road Business Park on the outskirts of the Devon market town.
The move to bigger, more open-plan facilities from its previous location on West Street was marked with a small celebration for the team led by the firm's partner Sarah Watts who manages the Okehampton office.
The new office provides ground-level access, free on-site parking for clients and more space with a dedicated reception area and separate meeting rooms.
Westcotts has been based in Okehampton since 1989 and offers a broad range of accountancy expertise and advice for business and personal tax clients, both large and small, in West and Mid Devon. The firm merged with Robert Humphry Accountants in 2018 and the team has doubled in size in recent years.
Sarah Watts, Partner, and Head of the Okehampton office for Westcotts, said: "With our recent rebrand and name change, it was the perfect time to move premises. Although we have been operating from Okehampton and looking after the needs of our clients across West and Mid Devon for over 30 years, the team has grown significantly during that time, and we had simply outgrown our previous office space."
Sarah added: "It was important that the new larger facilities met the needs of our clients, and this workspace on the Exeter Road Business Park ticked all the boxes. We now have on-site parking and better access; the office is on one level; there's more space and it improves the overall working environment. It offers a welcoming feel, and we are confident that it responds to our needs and the needs of our clients."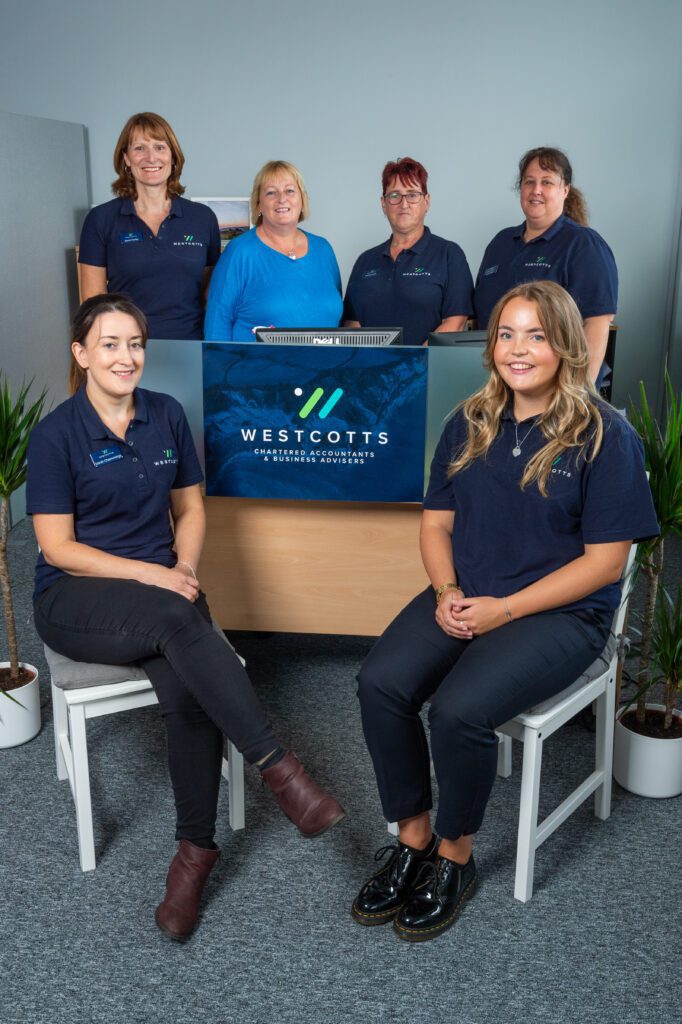 The Okehampton team has years of experience and offers a wide range of sector and service specialisms to a diverse range of clients operating in local, national, and international markets. Three members of the team have been with Westcotts for more than 20 years and two are fast approaching 30 years' service.
Westcotts recently appointed two new members of staff who are based at firm's Okehampton office. New apprentices 26-year-old Joe Wesley and 19-year-old Lucy Ward, who both live in the town, are studying for their Association of Accounting Technicians (AAT) qualification while working for Westcotts.
Lucy has just completed her A 'Levels and both Joe and Lucy are planning to study for their ACCA (Association of Certified Chartered Accountant) exam in the future.
Sarah Watts said: "It is really exciting to be able to appoint two new apprentices and grow the team further so that we can maximise the training programme that we offer, despite us being a relatively small office at Westcotts. The timing is perfect as both Lucy and Joe have been actively involved in the move to the new offices and it is great that we are able to bring them into the team at such a significant time in the history of the Okehampton office."
Westcotts' offices in Okehampton can be found on the edge of Dartmoor and are a short drive to the recently reopened rail link to Exeter.