November 1, 2022
Category:

News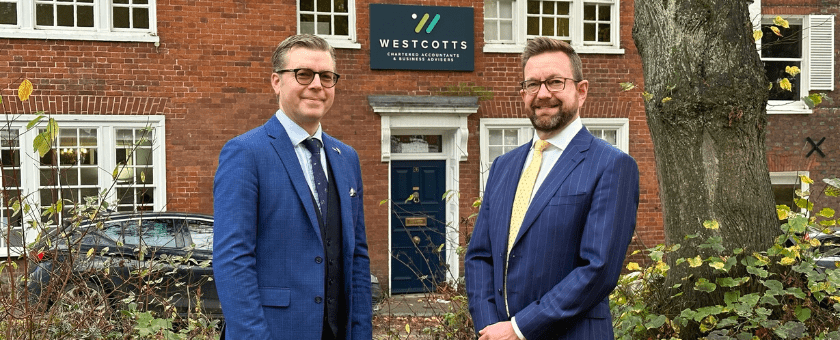 Simon achieves accreditation to the Society of Later Life Advisers
One of our chartered financial planners has been recognised for his skills in working with clients in later life.
Simon Valentine-Marsh is now a member of the Society of Later Life Advisers (SOLLA) – the gold standard when it comes to advising people through some of the most crucial phases of life.
Simon joins the ranks of only a select few financial advisers that can offer tailored, specialist knowledge to clients looking for help with pensions, power of attorney, care fees and other major financial milestones.
The SOLLA Accreditation is official recognition of the knowledge and skills needed to negotiate a complex area, often involving vulnerable clients.
Simon, who has been with Westcotts Chartered Accountants and Business Advisers for just over two years, will now be listed on a national database. It means clients and professionals, such as solicitors, will be able to see that he is an accredited expert in his field.
Simon, based in Westcotts' Exeter head office, said: "I'm really pleased to have been made a full member of SOLLA. It's great to have that independent recognition that you're offering your clients the best service you possibly can.
"It's come as part of the natural development of what I've been doing during my career over the years.
"I enjoy working with older clients. That feeling of being able to help people during what can be a difficult time of life for some is the part of the job I enjoy the most. You have the chance to make things just that little bit easier and better for them."
Simon's achievement means that Westcotts currently has two accredited members of SOLLA working for Westcotts Chartered Financial Planners, which is a wholly owned part of UK Top 50 firm of Chartered Accountants and Business Advisers, which has 17 offices across Devon and Somerset.
Westcotts' financial planning team offers independent, straightforward advice on a range of areas, including pensions, retirement, insurance, wealth management, estate planning and more.
Westcotts Partner Iain Andrews, Director of Financial Planning, said: "This is a real achievement for Simon. He joins the ranks of a select few advisers that have proved that they have a real specialist knowledge in this area of financial advice.
"The selection process is not an easy one to get through and we're delighted that Simon has been able to reach the high standards expected."
More information about the financial planning team can be found by visiting here.