September 30, 2022
Category:

News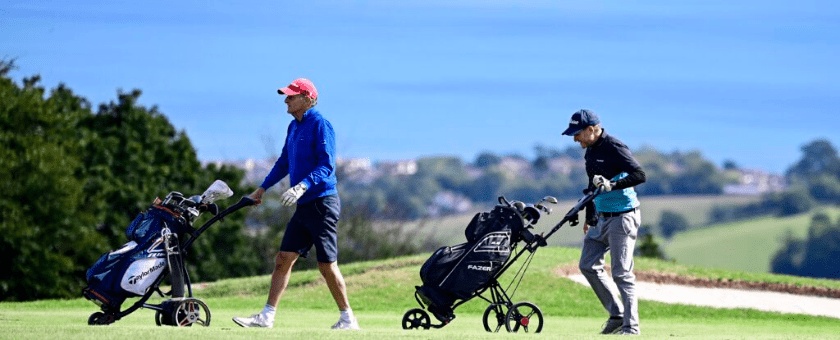 Westcotts Charity Golf Day raises more than £5,000 for South West MS Centre
A charity golf day has raised more than £5,000 to help provide treatment and support for people with multiple sclerosis (MS) and other conditions.
Up to 92 players of all ages and abilities took part in the event, organised by Westcotts Chartered Accountants and Business Advisers.
The firm supports a range of local charities and its annual golf day at Teignmouth Golf Club in aid of the South West MS Centre, is very much part of the fundraising calendar.
The total collected from this year's event, held on September 15, will go towards providing therapies and support for people living with multiple sclerosis, as well as other conditions.
Multiple sclerosis is a lifelong condition that can affect the brain and spinal cord, causing a wide range of potential symptoms, including problems with vision, arm or leg movement, sensation or balance.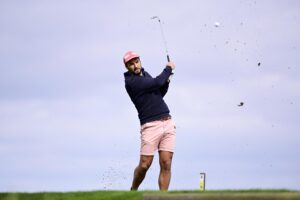 Jon Mitchell, Partner at Westcotts and in charge of organising the annual charity golf day, said he was delighted with this year's total.
He said: "We're really pleased to have been able to raise more than £5,000 to support the work done by the South West MS Centre."It's an incredibly worthwhile cause that's close to a lot of people's hearts. Like many other charities, the past couple of years have been a struggle and we're happy to have been able to help in some way.
"The actual day itself went very well indeed. The weather was kind to us and some great golf was played by the teams. We had a real mixture of entrants, some familiar faces, experienced ex-pros and those joining us for the first time. There was a great atmosphere and everyone seem to enjoy taking part and catching up with each other."
The winners of the Westcott Trophy were Plymouth-based plastering firm JH Lidstone. Surface-It Solutions, based in Chudleigh, took home the South West MS Centre Shield.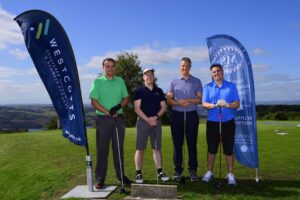 The total raised on the day will now be handed over to the South West MS Centre, which has to generate annual running costs of around
 £200,000 per year.
The centre – one of the first of its kind in the UK – is completely self-funding and relies on donations to help it provide a wide range of services, including oxygen therapy and physiotherapy, as well as a social space for people to chat to and learn from each other.
Caroline Aird, CEO of the South West MS Centre said: "The golf day was a great joint effort between the charity and Westcotts. It's the largest fundraising event in our calendar and with costs rising every year, it's more important than ever to receive this kind of support."
To find out more, see https://southwestmscentre.co.uk