July 19, 2023
Category:

News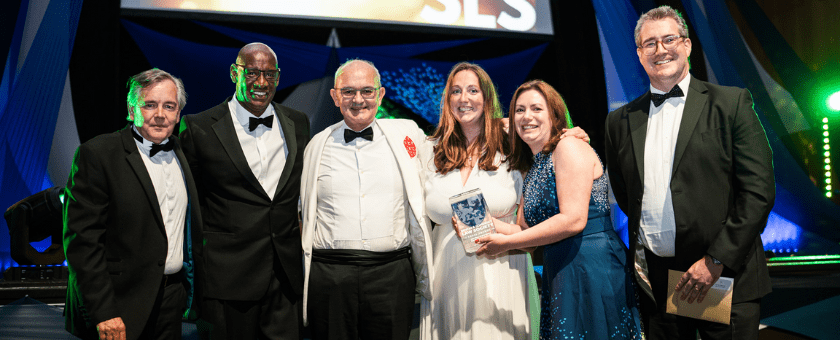 Westcotts' client Howard and Over Named Legal Firm of the Year
Westcotts' client Howard and Over have been named legal firm of the year at the prestigious Devon and Somerset Law Society Awards 2023.
The event, held in the University of Exeter's Great Hall, recognises the achievements of those working in the region's legal profession.
The team at Howard and Over, which has offices in Plympton and Ivybridge, were shocked and delighted when they found out they had scooped the top prize in the awards, usually dominated by Exeter-based firms.
Speaking after the glitzy ceremony in June, Howard and Over Partners, Donna Baker, Katherine Millman and Tim Quinn said: "As we rushed to collect the award there was a huge sense of pride. Whilst we have been shortlisted in many years prior, we have never yet won and so to say winning Law Firm of the Year was a brilliant surprise would be an understatement. We are ecstatic!"
Westcotts Chartered Accountants and Business Advisers has been collaborating with Howard and Over for over 15 years as the law firm has developed and grown.
Westcotts' Director and Head of Professional Services Veronique Walkey, who has been working with clients Howard and Over since December 2021, said she shared the team's excitement over their win.
She said: "We felt so proud when we found out. The Partners and team at Howard and Over have worked hard in recent years to build the brand to become one of the go-to law firms in the Plymouth area."
Veronique has been helping Howard and Over with their annual compliance work, as well as financial and tax advisory work.
Veronique says "Howard and Over are great to work with and the dynamic between them and Westcotts works really well.
"It's been fantastic for us to see them rewarded and we wish them all the best for the future as they continue to grow."