July 6, 2023
Category:

News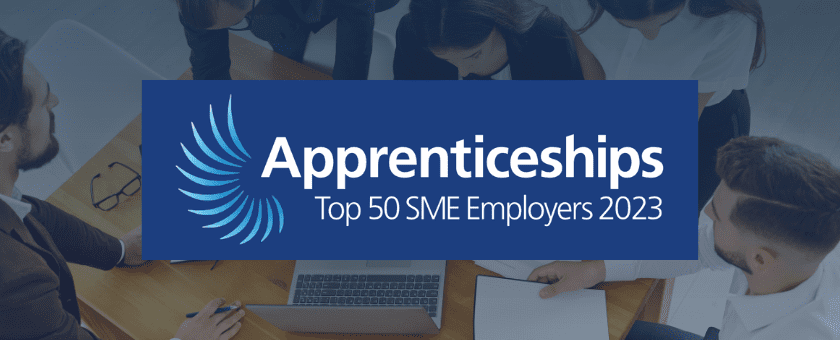 Westcotts is a top apprenticeship employer
We have been named as one of the top apprenticeship employers in the country.
The leading South West firm has been placed at number 10 in a list of 50 small and medium-sized enterprises in rankings produced annually by the Department for Education, in partnership with High Fliers Research.
The Top 50 SME Apprenticeship Employers recognise businesses for their commitment to creating new apprenticeships, the diversity of their apprentices and the number of apprentices who successfully achieve their qualifications.
Westcotts currently has 45 team members studying for an apprenticeship, with a further six due to start in the next two months.
Simon Irvin, Head of Human Resources for the Westcotts Group, said: "We are delighted to be recognised as a Top 50 SME Apprenticeship Employer.
"Making the prestigious list is a fantastic endorsement of a real team effort across the practice of creating new apprenticeships, encouraging and welcoming diversity and providing the best training and support in achieving training qualifications which benefit our team members and our clients."
Entries for the Top 50 SME Apprenticeship Employers were open to all apprenticeship employers with 10 to 249 employees and a minimum of three apprentices.
Simon added: "Taking on an apprentice is a win-win for employers and the people who get paid to earn as they learn.
"Apprentices bring fresh ideas, knowledge and experiences to a company and are essential for the future development of the firm.
"Here at Westcotts, apprentices get the chance to grow and learn through the business while being supported at every stage. It's a great way to start a career and build a solid set of qualifications."
Westcotts offers accountancy apprenticeships at levels three, four and seven. These are with the Association of Accounting Technicians, the Institute of Chartered Accountants England and Wales and the Association of Chartered Certified Accountants (ACCA).
Apprentices get to build a wealth of experience and opportunities and undertake real-life work, including book keeping, audit, tax and more.
Each apprentice is well supported and mentored throughout their training. Westcotts has strong links with schools, colleges and universities near out network of offices across the South West.