August 11, 2020
Category:

Success Stories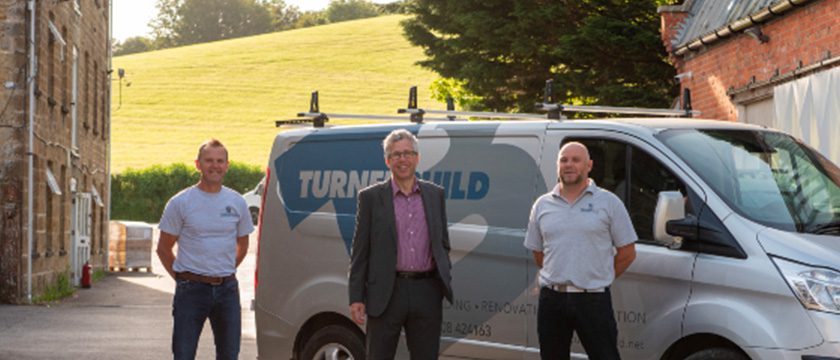 Westcotts Chartered Accountants has advised thriving Bridport firm Turner Build Ltd for the last decade. Well known in and around the bustling Dorset town, the growing company remains very much a local family business.
Managing director, Steve and Will Turner, says the firm has been busier than ever over the last 12 months as a result of local people looking to improve their homes during the pandemic.
Steve, who was born and bred in Bridport, set up as a sole trader in 1990, providing general building work for residential and commercial projects. With Steve's father employed in the business before his retirement, Steve's brother Will then joined him as a partner in 2014.
Based at Pymore Mills Industrial Estate, the Turner Build business now includes Steve and Will's wives Debbie and Rachel, with Steve's son Jack also working in the business.
Turner Build now has its own joinery shop, which makes bespoke timber window frames, doors and furniture for the company's own projects and to supply to other builders and the general public.
The firm carries out a significant amount of work on listed buildings in and around the historic market town. Turner Build has a long association with the Bridport Alms Charity and has carried out renovation and maintenance works on the town's Almshouses for the last 25 years. The firm also regularly sponsors local good causes.
Steve is not just known locally as a builder. A keen cyclist, he has run cycling clubs in the area and has also run a side venture as a spinning instructor.
After taking on Turner Build as a client in 2012, Westcotts helped the brothers to convert the business from a partnership to a limited company and to restructure it when Will came on board as a shareholder. Led by Partner Stuart Carrington, who lives in Bridport, and Axminster-based Director Robyn Jennings, the team supports Turner Build with all aspects of accounting and advises Steve on his personal tax.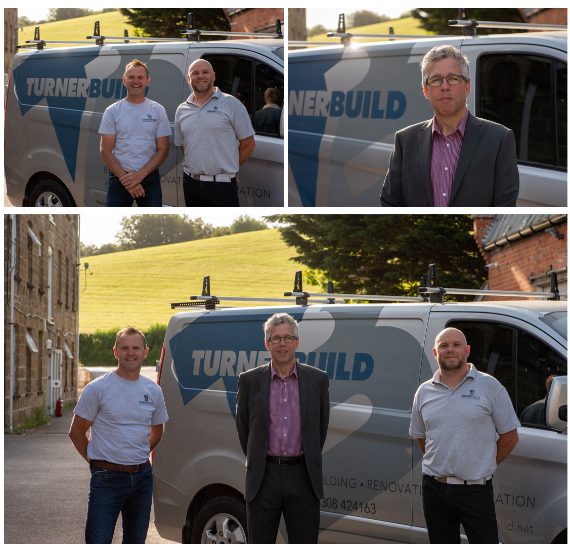 Faced with a significant increase in work since the start of the pandemic, Steve is now growing the Turner Build team further and is planning to employ a joinery apprentice.
Steve said: "We've never been busier – it's incredible. We've always done well with bringing in new business through recommendations but over the last year, nearly everyone has been spending more time at home so people are more focused than ever on improving their properties.
"We are looking to recruit so we can meet demand and also so that we can pass the skills we have in the team onto the next generation.
"Westcotts have always encouraged us to grow. Stuart, Robyn and the rest of the team are really helpful and have supported us as we've expanded and evolved the business over the last decade. We know we can go pick up the phone to them anytime with any questions and for good advice."
Westcotts Partner Stuart Carrington said: "Steve and Will are very well known and respected in Bridport and the surrounding area. Turner Build has a great reputation – it's the go-to firm for anyone looking for a general builder.
"It has been fantastic to support Turner Build to grow and develop over the last decade and, in particular, to see them continuing to thrive in recent months."
If you would like us to write a case study for your business, please let us know here.