November 23, 2022
Category:

Success Stories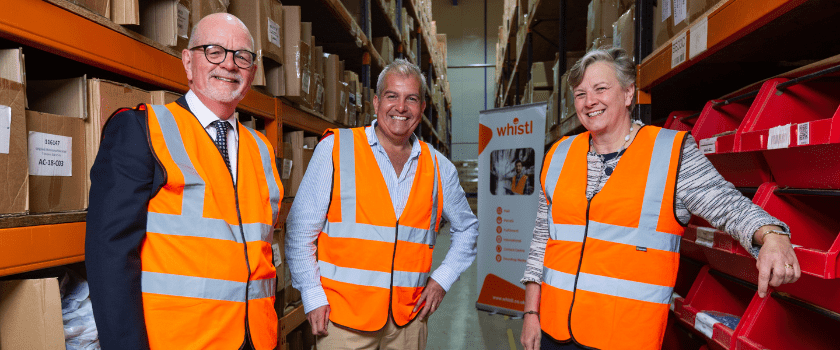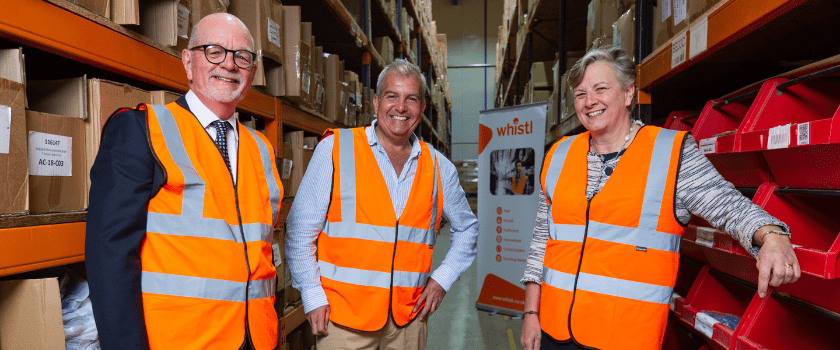 Success Story – Whistl Fulfilment (South West) Ltd
When the three owners of Clientbase Fulfilment Ltd were planning its future direction, it was the business advisers at Westcotts that they turned to for expert advice.
Angus Dick, Robert Smeddle and David Fanous, the three founding major shareholders, had been long-standing clients of the largest independent accountancy practice in the South West.
The financial accounts and corporate finance teams at Westcotts, headed up by partners Peter Webb and Alison Watts respectively, had been looking after the Paignton-based company since 2002.
In late 2020, Westcotts secured a major deal involving the share sale of Clientbase to the UK's leading logistics specialist Whistl.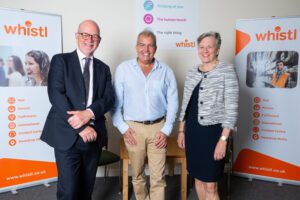 Peter Webb, partner in Westcotts's Plymouth office said, "Angus and Robert were looking to step back from the business and so we were able to assist them with their exit strategy and succession planning. Clientbase had been approached by the UK's leading logistics specialist Whistl and using our skills, expertise, and knowledge of acquisitions, we were able to help with the sale."
Founded in 1999, Clientbase Fulfilment Ltd employed around 300 people and specialised in offering in-bound contact centre operations, warehousing, fulfilment, and business support services for more than 50 clients including the Dogs Trust, Scotts of Stow, and Sophie Conran.
Peter added, "We worked to secure the sale of the business which enabled David to stay on with the company as managing director of Whistl Fulfilment South West Ltd, while Rob became a consultant and Angus retired from his role as financial director."
Alison Watts Corporate Finance partner led the team of more than six experts from Westcotts who were involved in advising on the deal, including chartered tax adviser and partner Ian Pring who advised on all the tax aspects of the transaction. South West law firm Stephens Scown provided the legal advice on the transaction.
Alison Watts, partner at Westcotts said, "We had enjoyed a close-working relationship with David and his team for many years, being part of its growth and expansion and so it was great to be involved in securing a successful deal for Clientbase. It was an
incredibly busy time for the company, and we worked closely with the three major shareholders throughout the whole process."
The workforce, employed originally by Clientbase, was kept on as part of the acquisition which was completed in November 2020 and continues to be located at Whistl's two sites in Devon. Whistl has expanded its fulfilment and contact centres and now has 11 fulfilment warehouses across the UK.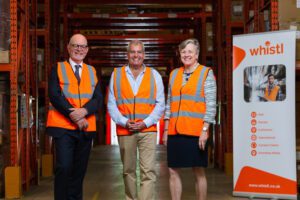 David Fanous, Whistl Fulfilment South West's managing director said, "The successful sale delivered a profound and transformational change, and we could not have been in better hands than Westcotts with their quite exceptional levels of service and professionalism. Through joining forces with Whistl we continue to strengthen their already well-established fulfilment arm and are now part of the UK's leading delivery management company. We have been able to draw upon their expertise and infrastructure."
Alison explained how the joined-up approach at Westcotts met the client's objectives, "We brought together all the tax, accountancy, and finance expertise from across the firm to finalise the sale and pull together all the strands of the business transaction.
"It shows the depth and breadth of our knowledge and how we understand the client's objectives. Clients know they don't need to look elsewhere for expertise, and that we can provide everything in one place by offering a full-service package. We work closely together as one engagement team for the client, providing the best advice, communicating between teams and ultimately, it's much easier for the client – they know exactly where they are."
Westcotts continues to provide accounting and auditing services for Whistl Fulfilment South West Ltd, as well as personal tax and financial planning advice.