February 7, 2023
Category:

Blog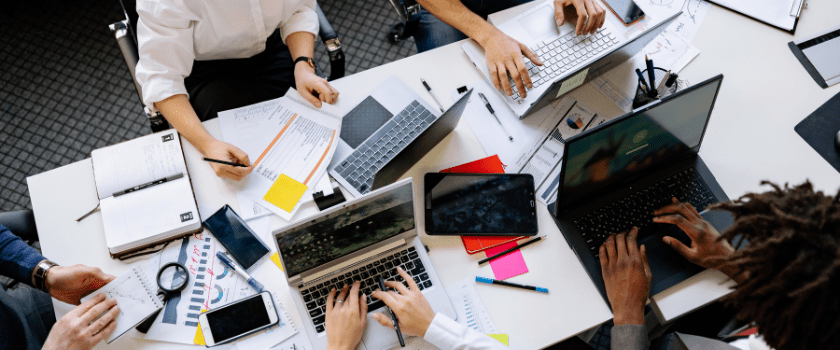 National Apprenticeship Week 2023: Opportunities at Westcotts
This week (6-12 February 2023) marks the start of the 16th National Apprenticeship Week. The aim of this dedicated and special week is to share with others the value that employers and apprentices bring to businesses, individuals, and the wider economy and to promote the opportunities available.
At Westcotts, we really value apprenticeships and our apprentices and fully appreciate the benefits that they bring to our business.
Our Head of Human Resources, Simon Irvin, provides a focus on what apprenticeships are really like at Westcotts and how we will be celebrating National Apprenticeship Week…
What would you say to anyone thinking about starting an apprenticeship?
Starting an apprenticeship is an extremely useful way to get experience in the working world. It's also a great way to obtain a qualification and get paid while you're doing it. It's a win-win all round.
You don't have to pay for the learning either, as you might have to with more traditional routes of learning, such as university-based studies, higher education, or other professional qualifications.
Tuesday's theme is 'Employer Tuesday.' Why should people consider an apprenticeship with Westcotts?
When you undertake an accounting apprenticeship at Westcotts, you obtain accountancy qualifications that are widely recognised in the outside working world. These include the Association of Accounting Technicians (AAT), the Institute of Chartered Accountants England and Wales (ICAEW) and the Association of Certified Chartered Accountants (ACCA).
Also, our company structure includes more than 285 team members across several offices so there is never an overabundance of trainees in any one office. This means, as well as getting excellent training, you also get on-the-job experience which is tailored towards focused individual development. Other companies might have 15 trainees in one area, but they're not going to have that same bespoke experience in their offices.
Wednesday's theme is 'Apprentice Wednesday.' What achievements have you seen your apprentices make over the years?
As well as the actual qualifications, we really see our apprentices grow in confidence during their apprenticeships at Westcotts. We also see improvements in their technical and behavioural skills. They get real-life experience in dealing with clients, joining meetings with clients, and building excellent relations. We've even seen people excel through the ranks from apprentices to senior accountants in the firm, and some cases managers and partners.
Why are apprentices so important to the culture at Westcotts?
At Westcotts we've got a very inclusive culture. Our apprentices play a big part in making the culture what it is. Our apprentices work in diverse areas across the business. As well as that, everyone is spread out in different locations, with different ages, skills, job titles and so on. It helps the diversity which both our team and our clients experience.
Collaboration, guidance and progression are central to everything we do at Westcotts and this plays a key part in the career journey of any apprentice with our firm. We place a great deal of importance on collaborating with, guiding and progressing our staff to help them to meet their career goals, ambitions, and aspirations.
Friday's theme is 'Celebration Friday.' How will you be celebrating National Apprenticeship Week 2023 at Westcotts?
We've got plenty of exciting content planned for National Apprenticeship Week 2023.
This Friday we are also going to be celebrating our apprentices both past and present to recognise both the individuals and National Apprenticeship Week.
The theme of this year's NAW is 'Skills for Life.' How do you see the apprentices from Westcott's embodying this theme?
Our apprentices study the technical aspects of whichever apprenticeship they are undertaking. Along the way, they also develop other workplace and behavioural skills. Fortunately, these are transferrable to any industry and not just accounting.
Where can people go to check for Westcotts' apprenticeship vacancies?
We currently have a handful of apprenticeship vacancies available across levels 3, 4 and 7. To find an apprenticeship, go to the Careers section of our website under Current Vacancies.
You can also find out more information about National Apprenticeship Week here and also by visiting this website or the dedicated site to mark the event.
If you would like to get involved with National Apprenticeship Week, be sure to check out #NAW2023 on social media.