June 30, 2022
Category:

Blog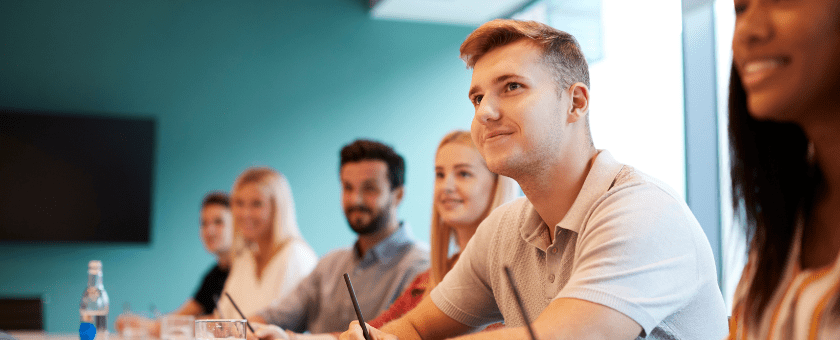 During National Apprenticeship Week, Head of HR Simon Irvin answers questions about why apprenticeships matter at Westcotts.
1. Can you tell us about the apprenticeships you offer at Westcotts?
We offer accountancy apprenticeships at levels 3,4 and 7. These are with the Association of Accounting Technicians, the Institute of Chartered Accountants England and Wales and the ACCA (Association of Chartered Certified Accountants).
We will be announcing more apprenticeship vacancies this Summer in our Axminster, Barnstaple, Exeter, Plymouth and Weston-super-Mare offices.
2. Why are apprenticeships important to Westcotts?
An apprenticeship is a great chance to bring in new team members who bring their own strengths to the team. It ensures that, as an organisation, we keep on developing with the latest skills and knowledge.
3. What sorts of tasks and projects do your apprentices get involved with?
We give our apprentices a wealth of experience and opportunities and they undertake real-life work of a financial, business and commercial nature. This can include accounting, book keeping, audit and tax just to name a few. The projects undertaken by our apprentices reflect the levels of responsibility that increase in depth and scope throughout the course of the training.
4. There are many different routes into accountancy. What are the benefits of entering the profession via an apprenticeship?
The benefits of entering under an apprenticeship is that you spend 20% of your time studying, receive your usual rate of pay, have all your training materials paid for and get a qualification at the end of it. You also learn alongside other people in similar roles from the same company and other companies who are doing the same qualification – so is great for networking.
5. How does the firm work with and support apprentices?
Our HR Officer, Jenny Field, co-ordinates a lot of the apprentice activity, including signing up and communicating with apprentices and our training providers. Each apprentice has a line manager who supports them through their training, including giving six month reviews. We also have three Partners who perform a training mentoring role across the company.
6. What do apprenticeships bring to the firm?
Our apprentices bring so much to the firm. They come to us with new ideas and ways of working and this all improves how we operate and the service we give our clients.
7. What do your apprentices typically do once they have finished their apprenticeships?
Typically, they become qualified accountants and either undertake further studies for higher qualifications under different apprenticeships with us or, if they have finished studying, they progress within the firm. Many go on to become Seniors, Managers, Directors and then Partners.
8. Do you think accountancy apprenticeships are becoming more popular and, if so, why?
Accountancy is an excellent career to get into. The knowledge and advice that accountants provide to the success of businesses is absolutely crucial. I think people are becoming more aware of the fact that accountancy is not just about the figures but about every aspect of running a business and that means it's a career path that suits all sorts of people with different skills.
9. Do you come across any misconceptions about apprenticeships?
Interestingly it seems these days that this isn't the case. There are many great and well-regulated apprenticeship schemes across different industries so most people know what to expect.
10. What are you doing to promote apprenticeships?
We have some strong links with schools, colleges and universities that are near to our network of offices across the South West. That means we often get involved with their career events and give talks to students. However, we also encourage apprentices of any age or with any experience. We have had some great successes among apprentices who have already had a career elsewhere and have decided to move into accountancy.
By Simon Irvin, Head of HR