Westcotts Welcomes Work Experience Placements
Work experience placements are a great way to build on your skills and gain an insight into the working world. Our work experience offering is an opportunity for you to get a better understanding of what we do and to see if a career in accountancy is for you.
We offer unpaid work experience opportunities for all ages from year 10 at school upwards that are local to our offices and do not have an existing or previous relationship with Westcotts, however, all applications are considered.
Our work experience programmes are individually tailored, including ranging from those who are still at school looking for their first taste of the word of work right up to and including those who may have had many employments and worked in many industries who would like to see if an accountancy / financial planning industry or company is for them. Our work experience ranges from a minimum of a week to a maximum of three weeks, with a number of our existing team joining us in permanent employment having completed this offering at an earlier stage in their career.

"I am very grateful to Westcotts for having given me the opportunity to undertake an apprenticeship with the firm. Not only am I getting hands-on experience while studying towards my AAT Level 4 qualification, I am working alongside experienced professionals who take the development of apprentices very seriously. Thanks to them, I have access to a wealth of knowledge and experience that is invaluable. I have been part of the team since day one, and with that comes challenges and their rewards. I am loving every second of my experience as a Trainee Accountant Technician at Westcotts, and I wholeheartedly recommend considering an apprenticeship with Westcotts to anyone with an interest in accountancy".
Damaris Matos Carmet, Trainee Accounting Technician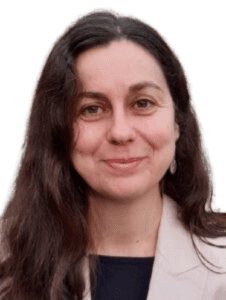 How to Apply?
The application process is very similar to what our job applicants go through as this allows you to get vital recruitment experience.
If you are interested in a work experience placement, please follow the below link where you can upload your CV and a covering letter which needs to include the following information:
Which office(s) and department(s) you would like to be considered for;
When (dates) and for how long (from one to three weeks) you would like the experience;
What you wish to get from the experience and your long-term career aspirations;
Why you feel you would be suitable for a work experience opportunity with us.
Due to the volume of work experience requests, we regrettably are not able to accommodate or reply to every application. We will however normally contact you usually within 4 weeks of the date of your work experience application if we are to progress you further to an interview and test stage.

"The support given by Westcotts in undertaking an apprenticeship is second to none. Having studied AAT 2 and 3 distance learning in a previous job, I cannot over state how appreciative I am to be completing my level 4 at Westcotts, where I can learn alongside getting practical experience. I would recommend it to anyone."
Lauren Ainsworth, Trainee Accounting Technician