February 14, 2023
Category:

News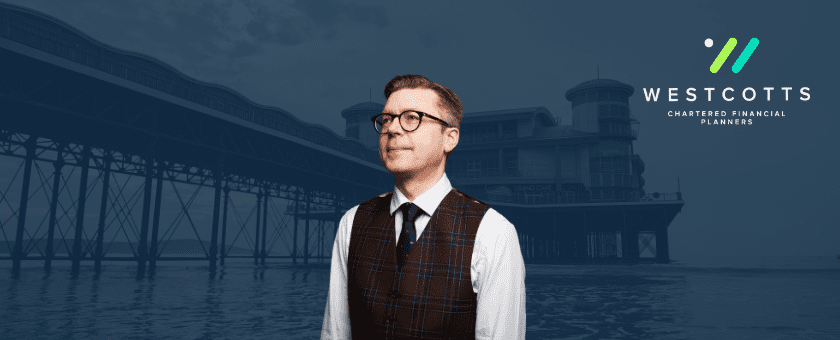 Expansion for Westcotts' financial planning team in Somerset
We are expanding our financial planning team in Somerset with the addition of another Chartered Financial Planner.
Simon Valentine Marsh will be based at Westcotts' office in Weston-super-Mare to provide further support to the existing team of advisers to meet the increasing demand for the firm's specialist services.
With more than 20 years of experience in the finance sector he specialises in pensions, trusts, investments and later life advice. Simon has been working for the firm in Exeter for the last three years. He is a Fellow of the Personal Finance Society (FPFS), part of the Chartered Insurance Institute (CII) – the highest level of qualification and a recognition of his knowledge and expertise in this field.
Simon, who works with clients across the South West, regularly provides advice to beneficiaries and trustees about matters involving Inheritance Tax, as well as business owners and other individuals approaching retirement to help them build a plan to reach their goals.
Simon, a dementia friend with the Alzheimer's Society, is also a member of the Society of Later Life Advisers (SOLLA) – one of a select few financial advisers who can offer tailored, specialist knowledge to clients about pensions, powers of attorney, care fees, and other major financial milestones. His SOLLA accreditation recognises his skills in negotiating complex financial matters, often involving vulnerable clients.
Simon said: "I'm absolutely delighted to be joining the team in Somerset to help them with the growth of the financial planning that we offer at Westcotts and to meet the strong demand for our services. It's also about collaborating with our existing team of chartered accountants and business advisers in Somerset who have clients in need of financial planning advice and guidance and ensuring that their needs are met. It means that we can also further expand an already well-established part of the business, build our client base, and help to develop and deliver even more specialist advice, which is a very positive move."
Outside of work, Simon, who holds a degree in accounting and finance, is a fan of Formula One and enjoys cycling and walking in his spare time. He has worked with several large providers and smaller companies in the past.
Andrew Hammond, partner, and chartered financial planner at Westcotts said: "Our financial planning team has grown over the last few years to support the significant increase in both new and existing clients contacting Westcotts for specialist financial planning advice. With Simon's appointment to our team in Somerset, it means we can continue to develop existing relationships whilst providing a further boost to the existing expertise and specialist services that we offer our clients in Somerset."
Westcotts Chartered Financial Planners is part of the Westcotts Group and acts independently offering unrestricted advice from the whole of the market, with no ties to any providers of financial products or investment services. Its 17-strong team provides independent, straightforward financial planning advice to a wide range of clients, including business owners, individuals, charities, trustees, and attorneys.
Westcotts Chartered Financial Planners provides advice on savings and insurance, retirement planning, wealth management, taxation and estate planning, care fees, and financial matters in later life.