June 29, 2022
Category:

News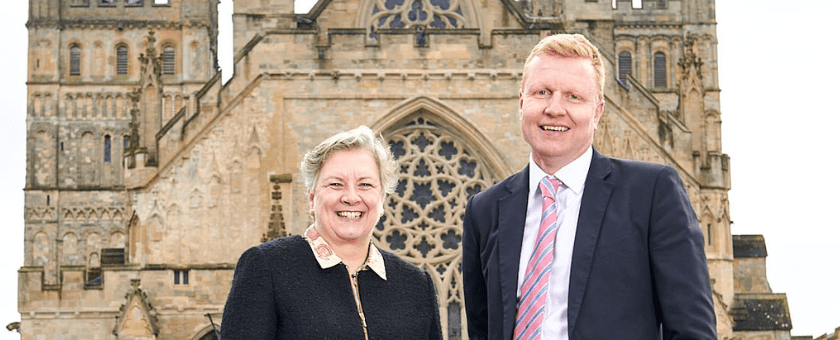 Fast-growing South West firm Westcotts Chartered Accountants has expanded its team by appointing a new Corporate Finance Manager. Will Mudd brings 15 years' corporate finance experience, gained in the UK and Australia.
Will is working closely with Partner and Head of Corporate Finance Alison Watts to provide clients across the South West and beyond with advice on buying and selling businesses. In addition, he will support businesses at key stages in their lifecycle, including raising finance, merging and restructuring.
An Oxford University graduate, Will joined international firm Baker Tilly in 2005 as a newly qualified accountant. He then spent seven years in corporate finance roles in the Sydney offices of multinational accountancy firms, which included advising on major mergers and acquisitions.
Will returned to the UK in 2013, relocating to Devon with his wife and young family. Since then, he has worked as a consultant, providing accountancy and financial advice to owner-managed businesses in the South West.
Partner and Head of Corporate Finance Alison Watts said: "Will joins our Corporate Finance team with an extremely impressive CV, having advised businesses, from start-ups to multinational corporations. With his global background, along with his experience here in the South West, he brings a wealth of experience, which will be invaluable to Westcotts clients.
"The deals market is buoyant and we are supporting growing numbers of clients on business sales and purchases. We have successfully completed several significant deals in recent months and now need additional expertise in the team to help us meet increasing demand.
"Will's appointment is the latest stage in the continued growth and development of our Corporate Finance team and will ensure we continue to offer clients the very best service."
Will Mudd said: "While much of my career has been spent working for multinational accountancy firms, advising large corporations, I am passionate about working with smaller, owner-managed businesses and entrepreneurs.
"I was attracted to Westcotts because of their diverse client base, which includes small businesses as well as larger companies, and their culture and ethos, which fits well with the personal approach I take.
"Joining Westcotts gives me the chance to join a growing team within a growing firm. It's an exciting time to be part of Westcotts and I look forward to working with Alison to grow and develop the Corporate Finance team."
Will lives near Lyme Regis with his wife and children. Having qualified as a Surf Lifesaver in Australia, he enjoys regular trips to the beach and bodyboarding.