June 28, 2022
Category:

News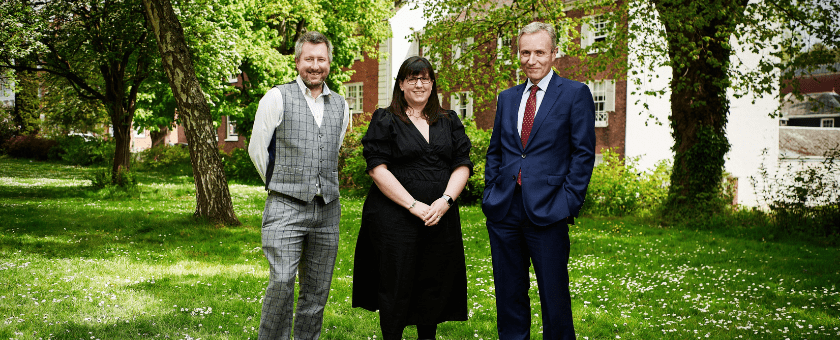 Westcotts, the largest chartered accountancy network in the South West, has further invested in its staff development with new promotions for two senior Tax Managers to Director-level.
Advisors Paul Webb and Lisa Lane have both been moved up within the practice and are based at the firm's Exeter office on Southernhay East.
Paul, who is a Fellow of the Association of Taxation Technicians (ATT), has 24 years' experience dealing with most areas of personal tax and a detailed knowledge of UK tax laws and compliance issues. He specialises in helping individuals with overseas aspects to their affairs. This includes advising clients with moves into or out of the UK, non-domicile, and remittance basis planning or with double tax issues across other jurisdictions.
Paul graduated from Bournemouth University and completed his ATT qualification at another accountancy practice. He qualified as a Taxation Technician in 1998 and joined Westcotts eight years ago. He lives in Exeter with his fiancée and outside of work enjoys watching and playing sport, as well as helping to run a local adult football team.
Commenting on his new role, Paul said: "I'm delighted to have been promoted to Director from Tax Manager with Westcotts. I am really looking forward to continuing to grow the individual tax side of the practice and develop our portfolio of clients. It means that we are even better placed to offer a more joined-up approach when it comes to servicing our clients' needs in this niche sector of the business. Taxation is a complex subject and at Westcotts we have the knowledge, expertise, and experience to provide a first-class level of service with international tax requirements."
Lisa Lane, a Chartered Tax Advisor (CTA), has worked for the firm for more than 14 years. She specialises in looking after high net-worth individuals across the South West. Her experience spans over 25 years and she advises clients with large rental portfolios and stocks and share portfolios on several issues including personal tax, inheritance tax planning, trusts, and probate.
After studying for her A levels at Exeter College, Lisa joined another regional accountancy firm before qualifying with the Association of Accounting Technicians (AAT) and as a Fellow of the Association of Taxation Technicians (ATT). She became an authorised individual for probate during her time with Westcotts. Outside of work she enjoys swimming and watching her son take part in sporting and musical activities.
Lisa, who lives in Exeter with her husband and young son, said of her promotion: "I am grateful for the support that I have received from Westcotts. While the firm has evolved and grown organically it has maintained its ability to treat its staff as individuals, nurture talent from within and progress its own people without always looking outside the business. I look forward to continuing to play a role in that process and to helping the firm ensure that it continues to have the right people at the right level to do the very best for our clients."
Congratulating Paul and Lisa on their recent promotions, Partner Michael Marsh, who is based at Westcotts' Exeter office, said: "During their time with us, both have made a significant contribution to the growth of the Exeter tax department, in terms of their support for the general private client tax practice and, particularly, in Lisa's specialist areas of trusts and probate and Paul's expertise in residence, domicile and international tax issues. I know that Paul and Lisa will make a great success of these new opportunities and we wish them both the very best in their new roles."