November 16, 2023
Category:

News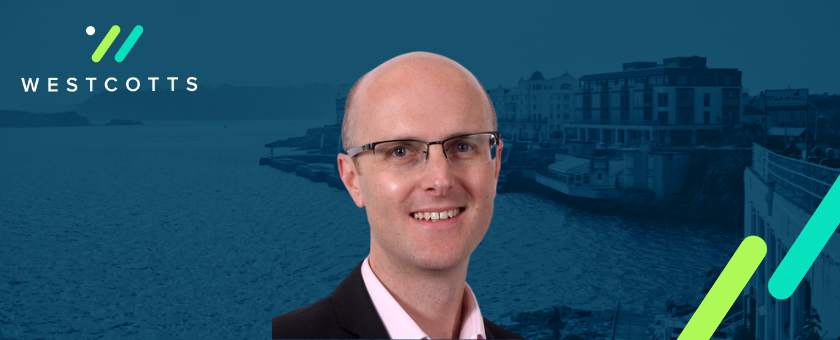 Westcotts announces the appointment of Alex Lannin
Westcotts Chartered Financial Planners have appointed a new operations manager to their senior team.
Alex Lannin, who has more than 20 years' experience in the financial services sector, joined the Westcotts group this month. His appointment comes as part of a successful drive to strengthen the financial planning arm of Westcotts Chartered Accountants and Business Advisers.
Alex will be working with director Andrew Hammond, who joined the team last year. Alex said: "I'm already enjoying getting to know the team and the business and understanding how everything operates.
"Everyone has been really friendly and great at making me feel welcome. I hope I can bring my 20 years of experience in financial planning to this new role and work with Andrew as we take the business forward."
Alex previously worked at PKF Francis Clark, where he worked his way up from paraplanner to senior digital project manager. When the opportunity came up to work in Westcotts' financial planning team, he knew it was the right move.
"It's the first job change I've had in 16 years," said Alex, a father-of-two. "It's been a lot to take in but it's all going really well."
Alex, who has a diploma in financial planning, is based in Westcotts' Plymouth office but regularly travels between the firm's offices in Exeter and Weston-super-Mare.
Andrew Hammond, who was MD at Francis Clark and knew Alex from his time there, said it was great to be working with such an experienced colleague.
"Alex has come in to put support structures in place so that we can provide a fantastic service to our clients, as well as helping the members of our team have fulfilling careers.
"His appointment comes at a time when there are lots of positive changes happening in our team. We're at a real pivot point and Alex coming on board will certainly help us to develop our strategy."
Westcotts Chartered Financial Planners currently has a 22-strong team, providing independent, straightforward financial planning advice to a wide range of clients, including business owners, individuals, charities, trustees, and attorneys. This advice includes investment, retirement planning, wealth management, taxation and estate planning, care fees and financial matters in later life.