January 26, 2023
Category:

News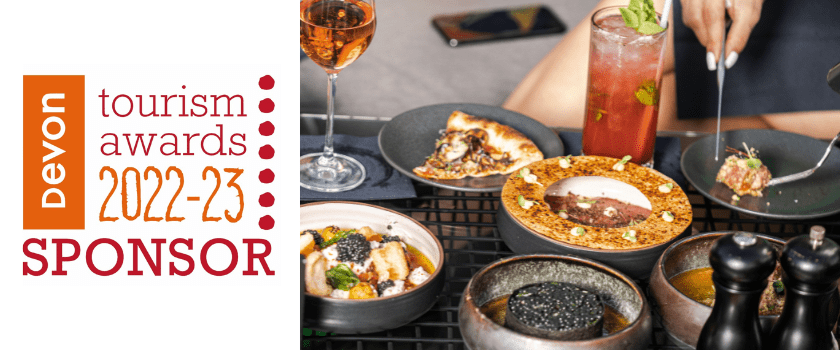 Westcotts supports Devon's tourism excellence
Westcotts is proud to announce that it will be supporting the very best of Devon's tourism businesses in 2023 with the sponsorship of a high-profile awards event.
The leading firm of chartered accountants and business advisers will sponsor the 'new tourism business' category at the 2022/23 Devon Tourism Awards, taking place next month at Plymouth Argyle Football Club.
Westcotts has a long history of supporting and guiding many of the region's well-known tourism, leisure and hospitality businesses and offers a team of partners and specialists at the heart of the community, with a wealth of local knowledge and direct experience of the tourism industry.
Tourism, leisure, and hospitality businesses are a key economic driver in the South West – the sector employs huge number of people.
Jon Stacey, partner and head of Westcotts' hospitality and leisure team, said, "Many of our people have worked at high levels in this sector and really understand the issues facing tourism businesses in Devon and across the South West.
"The tourism industry has suffered a particularly challenging few years and faced many issues, not least the Covid pandemic, but also increasing energy costs, huge staffing shortages and other severe economic headwinds. What is encouraging is the real resilience that the sector has shown. These awards are a fantastic opportunity to really get behind the hospitality sector and provide our support.
"We're absolutely delighted to be sponsoring the 'new tourism business' category at the Devon Tourism Awards and look forward to attending on the night and celebrating the many success stories that the industry has to share."
Westcotts' hospitality and leisure team collaborates with individuals and businesses, large and small, working within the industry to share their ambition to grow and help them with all business and personal taxation needs.
Robin Barker, organiser of the Devon Tourism Awards, said, "We're absolutely delighted to be working with the team at Westcotts once again. They embody so much of what the awards are about including customer service, localism and a genuine commitment to and understanding of the region. We look forward to a long and beneficial relationship."
For more information about the Devon Tourism Awards and to see the winners and finalists once they have been announced, visit www.devontourismawards.org.uk
To get in touch with a member of Westcotts' hospitality and leisure team, click here.