June 30, 2022
Category:

Success Stories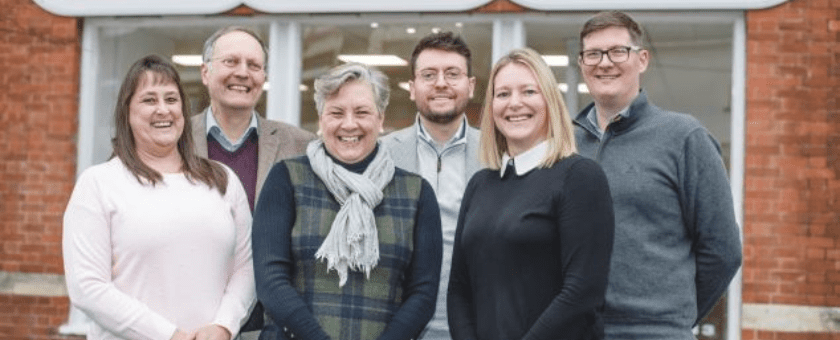 A knock on the door opened up an opportunity for two well-established local property firms to build a future together.
Angus Watson, Director at letting agents Aspen Property Management Ltd in Cullompton, Devon, was working in his office when John Parkin, a director at nearby estate agency Thorne and Carter called in to ask about the possibility of a merger.
The timing was perfect. Both successful family-run firms were looking to secure their businesses for the next generation after the retirement of key founders and Partners.
With the help of Westcotts' financial expertise, the two firms were able to join forces and become Thorne, Carter & Aspen, a leading sales and lettings company in the heart of town.
"It's been fantastic," said Angus. "It's like a hand in a glove. We've settled in really well."
Angus began working at his parents' lettings firm in 1996 and had helped Aspen Property Management Ltd develop and grow with an increasingly busy market.
"It was during the first lockdown in 2020 and I was working in the office every morning when John from Thorne and Carter happened to be walking past," said Angus, describing the moment a business opportunity came knocking.
"We had a quick – socially distanced – chat and John mentioned that his business partner Clive Madge was going to be retiring and brought up the idea of a merger.
"He asked if we'd be interested. We hadn't really thought of anything like that before. But I knew mum was looking to retire soon because she wanted to spend more time with dad, who had retired about five years before.
"I broached the subject with them because dad was still a Director and we agreed, yes, it seemed like the perfect fit."
Deciding to merge was the easy part but combining two businesses can be a complex process – so Angus called in the experts.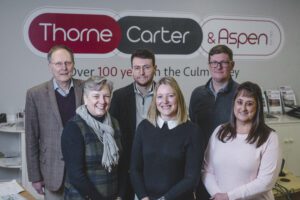 Mandy French, a Partner at Westcotts and advisor to Aspen Property Management Ltd, was drafted in early on to help oversee and organise the process. She brought in tax advice from Westcotts Partner and tax specialist Sheldon Cole, and expert support from Alison Watts, Partner and Head of Corporate Finance. The merger process was finally completed in September 2021.
Mandy said she was only too happy to help Aspen, a long-standing Westcotts client and well-established local firm. "It was a real pleasure to work on the merger and help set Aspen up for the next chapter," she said. "With my colleagues' help, we were able to offer Angus and his family the right advice and support at the right time to structure the merger in a way that worked for their business.
"It was a delight to work with them and the future looks very exciting indeed for Thorne, Carer & Aspen. We are looking forward to working with the team as they develop and grow."
Angus said he would not have been able to negotiate such tricky terrain without Westcotts' help.
"We are extremely happy with the service we had from them," said Angus, who is now enjoying working in a busy office, meeting customers and managing new properties in a thriving market. "We're still getting all of the final bits and pieces together but it's working extremely well, he added.
"We'd like to say a big thank you to Westcotts for helping us to understand everything and getting it all pushed through."