July 15, 2020
Category:

Success Stories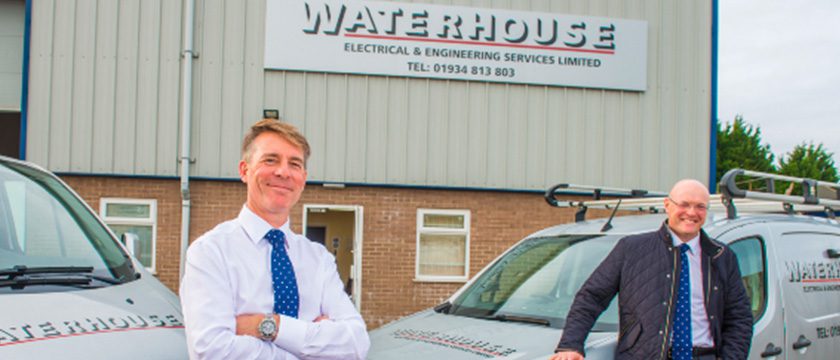 We launched the Westcotts Business Resilience and Protection Service to provide clients with access to a range of financial and legal advice to make their businesses more robust. One business owner who has already benefited from the depth and breadth of our financial planning expertise is Paul Waterhouse. Paul has achieved a small revolution in the way his business operates and, in the process, empowered his team and transformed his own-work-life balance.
Paul owns Weston-super-Mare based business Waterhouse Electrical & Engineering Services. Originally from the local area, he set up as a sole trader 30 years ago, after completing his electrician training and apprenticeship. Paul quickly grew the business, which by the late 1990s had 24 people working on contracts across the UK, from Scotland to London.
Around 20 years ago, Paul decided to refocus on the South West and reduced the size of the business to six employees. Carving out a niche in the education sector, the company began providing local schools with electrical services.
Waterhouse Electrical & Engineering Services now employs 28 people and has clients from South Gloucestershire to Bridgwater. As a "one stop shop" for local schools, it offers a broad range of services, from electrical, plumbing and heating to building works and refurbishments.
As he grew the business, Paul found he was working increasingly long hours, attempting to manage every aspect of its operations.
It was the sudden death of an employee that prompted Paul and his wife Trudy to contact Westcotts Partner and Financial Planner Andrew Brown for advice on making changes. "Around four years ago, we very sadly, and suddenly, lost of a member of staff to cancer," he says. "That was a wake-up call for me.
"At the time, I was trying to do everything myself. I was the key player in the business, which meant I was usually working until midnight, seven days a week. It was a very stressful and unhealthy way to live."
Andrew guided Paul and Trudy through a review of the entire business, from its structure to its pension scheme. He also connected them with lawyers to provide specialist advice on wills and on setting up a self-invested personal pension (SIPP).
Perhaps the biggest change Paul made, following Andrew's advice, was to establish a management team to run the business. Paul now work three days a week and takes regular holidays.
"I realised that, when I was trying to do everything myself, I was stifling the business, as well as not having any work-life balance," says Paul. "For example, I used to carry out all the estimates for new work but I've now got three people doing that, which is much more efficient and takes pressure off me.
"As a business owner, you have to learn to let go and put your trust in the team.
"After helping us restructure, Westcotts looked at the whole business in detail. For example, they helped us set up a new pension scheme, which they now manage and keep running nice and smoothly for us.
"Financially, the business is performing as well as ever, which shows the management team is quite capable of running it."
Paul now finds time for interests, including scuba diving, cycling, golf and gardening, as well as regularly getting out on his motorbike. "It's given me my life back," he says. "I'm able to pursue my hobbies and I am nowhere near as stressed. It's made a huge difference to my quality of life."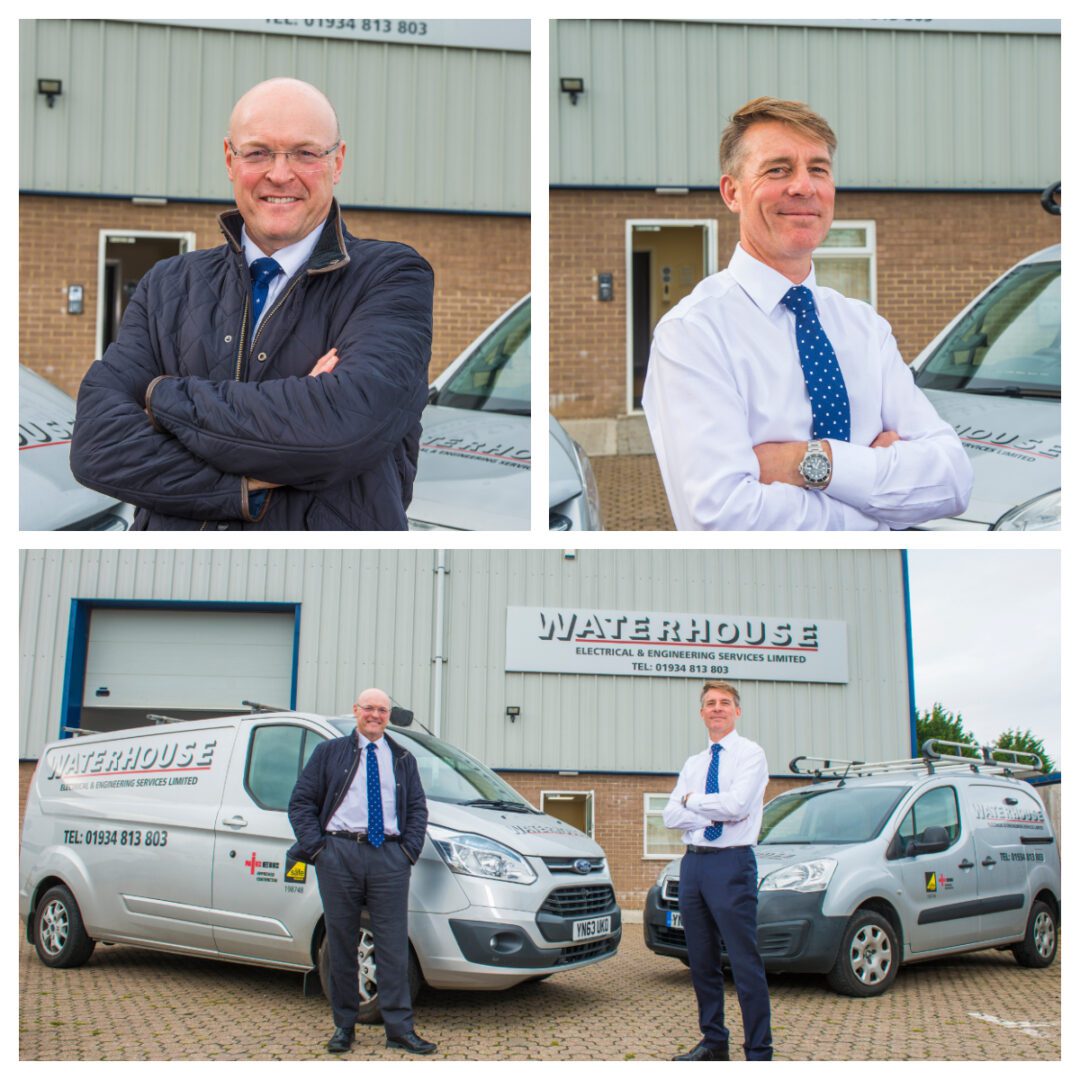 Westcotts Partner and Financial Planner Andrew Brown says: "Having worked with hundreds of businesses, and run some myself, Paul's situation was very familiar to me. Many business owners think that if they work really hard, they will be successful. I know the toll that overworking can have on a business owner's health and wellbeing. It can also be very difficult to realise that you are actually putting your business at risk of failing if you have made your role indispensable.
"Regardless of the size and sector, owners need to take time out to work on, not just in, the business. They also need to consider their personal aspirations to work out what they really want out of life. Our role as financial planners is to provide that external perspective, ask challenging questions and then guide them through the various stages to implement a plan.
"Waterhouse Electrical & Engineering is now operating in a way that is commensurate with the size and scale of business it is. Having established a robust structure, is undoubtedly more valuable than it was.
"Paul and Trudy were brave to embrace the whole process in the way that they did. It is wonderful to see how Paul's life has changed."
With plans to expand within Somerset and a recruitment drive under way, Waterhouse Electrical & Engineering Services continues to grow. The business remains committed to offering the best service to the education sector in the local area.
"Westcotts have been really helpful and have always given us the service we need," adds Paul. "We've benefited from advice from a number of their financial advisors and accountants and have also accessed their expertise by attending their seminars, which are really informative.
"In my old way of thinking, I couldn't see the benefit of paying to get advice because it felt like spending money without getting a real return. I know now that investing in the right advice can actually save money in the long term.
"The ongoing advice I've had from Andrew and the Westcotts team has undoubtedly helped the business financially, as well as giving me my life back. Perhaps if I had done it sooner I wouldn't have had to work quite so hard for all those years."
Find out more about the Business Resilience and Protection Service.